We absolutely love having Syd in the store. The minute he arrived all the positive energy started flowing into the store. He is fantastic.
Diane, My House of Style, Michigan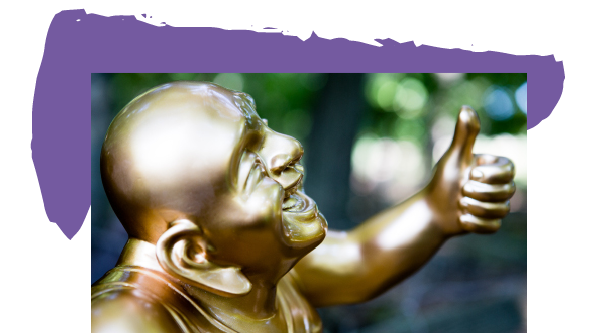 The Suburban Monk's cornerstone product is a unique, jolly thumbs-up statue named Syd, who radiates a joyful, blissful presence.
Little Syd comes in 14 exciting colors, each complete with its own color meaning card. Little Syd welcomes possibilities, is a perfect traveling companion and is even used as a ring holder.
Big Syd comes in 2 beautiful colors, Stunning Gold or Clean White, and is fully weatherproof. He is the perfect addition to any home, garden, meditation studio, or business.
#getmonked: We invite you to join The Suburban Monk movement as one of Syd's retailers.
Simply fill out the form below and send it our way. We'll be in touch to set up an appointment. If you have any problems with the form or questions about wholesale orders, contact us at (973) 446-5575 or team@thesuburbanmonk.com.