When I created Syd, I thought I was just trying to find my way back to happy, but now I see that Syd was created for this exact moment in time.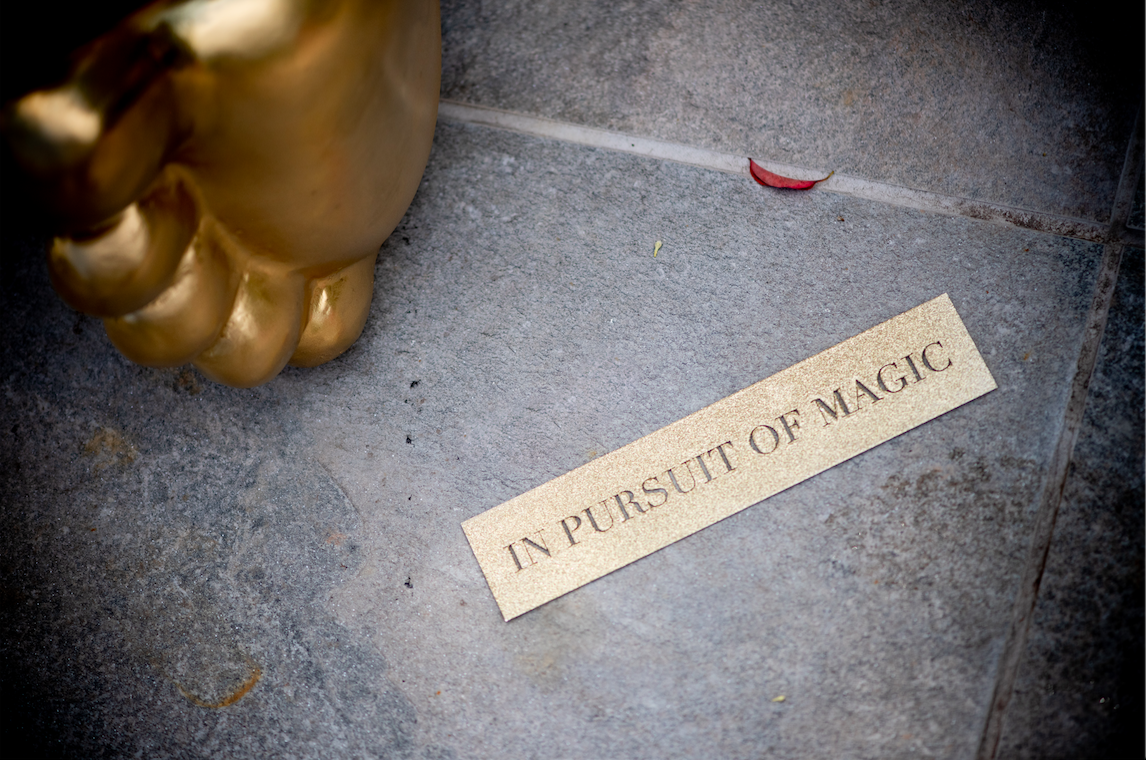 In a very big, or should I say, "Monumental" way. 
As you may know, over the last few months I have been hearing the very faint whispers that something new was coming. A new "calling" of sorts. I can't really describe it, other than to say I can feel it, and it's big. 
I will share bits of this knowing in the emails to come, but let's just say I went from overwhelmed, to, "Can I really do this?"… to, "Of course I can!". I am never alone on this path. When I anchor myself with this deep deep "knowing", it is so magical watching all of the pieces align.
You see Syd isn't just a statue. He is an energy that can transform hopelessness to hope… sadness to joy, and a life with limits to a life with endless possibilities.  For those of you that have a Syd, you know this to be true. 
Little Syd's heart is big and his energy is contagious. But, how can we transmit his energy to larger groups of people in need of his magic? Well, that's when the whisper became a lightning bolt. That's how the Monumental Syd project began.
Monumental Syd is an expansion of Syd's magnetic positive energy. His size and presence make him a perfect addition to a space that could benefit from his transformative energy.

We are hard at work getting Monumental Syd ready for his first public installation and we need your support? If you know of a space where he can help people find hope, joy and always a dash of magic… please reach out.  For years I had St. Judes hospital on my altar, as a place I dreamt of  bringing hope, joy and laughter. But Syd will decide where his first home will be. We are also looking for creative ways to help fund this movement. Together, we can help Syd reach all of the people who need him most. Amazing, right?
How exciting to be part of the very first public installation! A historical Syd moment in time. 
If you believe in Syd and know of any charities, organizations or connections to settings that would like to house the first Monumental Syd, please let us know. 
Syd and I wish you hope and joy and miracles and always a dash of magic of course!
Xoxo Ellen and Syd
What is your favorite color Syd and why?
Please share. I could discuss these things all day.
#GetMonked #LiveLaughMonk