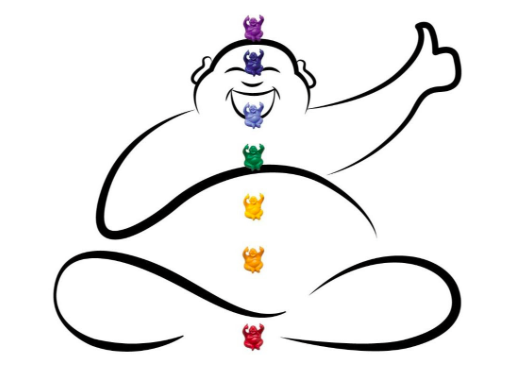 Alignment
[a-line-meant]
One of the most boring words ever, in my opinion.
Who invented this word? Honestly!  I never enjoyed being in a line, like at the DMV, the grocery store or even back in elementary school. And now, while I know it's important to keep my tires "aligned" and my spine "aligned" in yoga… being aligned does not have to mean being "in a line" at all. 
If someone were to take a picture of me when I feel most aligned, you would probably see colorful squiggly lines all over the place. There might be a private dance party with me and my main squeeze Syd, maybe a few tears, but always a dash of magic.
When I am feeling aligned, it's as if all of the cells in my body are dancing, like I am plugging into the Universe. 
When I create The Suburban Monk dictionary, you can be sure you will not find the word "alignment". 
Love and Magic,
Ellen and Syd
xoxo
When do you feel the most "aligned"?
Please share. I could discuss these things all day.
#getmonked #LiveLaughMonk