I am shy about the attention, but it's my birthday today. September 11, and my birthday wish is the same as my wish for humanity: more hope and joy. More PLAY!

Sharing hope and joy through play also happens to be a purpose The Suburban Monk stands for, and Syd is leading the way.
Syd is here to touch hearts with a dash of magic.
Syd's thumbs-up is a universal symbol of hope and joy.
Syd's smiling eyes and happy face remind people that life is full of infinite possibilities.
Each color and size of Syd has its own special form of magic to brighten the world.
For my birthday, the only present I want is for others to gift someone a Syd.
It could be to a loved one, a stranger, your favorite barista, your kid's entire school class… really anyone and everyone! Also there's a way to contribute funds towards Monumental Syd being donated to a public space.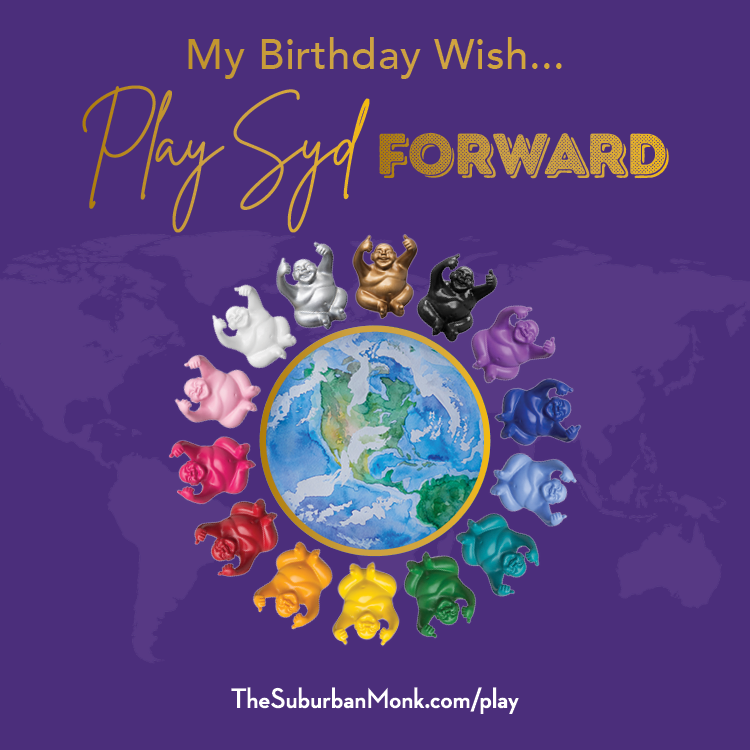 With love and magic,
Ellen and Syd